Guro Inosanto has said it countless times, "in order to understand the art, you have to understand the culture, and in order to understand the culture, you must understand the history." I had the great privilege of being a resident student at the Inosanto Academy for almost 10 years, and in addition to the world class instruction what I found to be completely invaluable was the history that Guro would share every single class.
I have had the pleasure now of teaching Filipino Martial Arts and culture to my private students, my classes, our Katipunan Filipino Culture School program and through other avenues but the primary source of this information came from my teachers in Filipino Martial Arts. In addition to Guro Inosanto, great masters and teachers like Tuhon Rafael Kayanan, Magtutudlo Ramon Rubia, Grandmaster Carlos Patalinghug, Jr. and others significantly shaped my identity and understanding of history and identity through our Filipino Martial Culture and Heritage (also, RIP to Guro Victor Gendrano of Filipino Martial Heritage). And it was explained that the warriors, the martial artists and teachers were the guardians and stewards of information that would include our ancient writing of Baybayin and other scripts, our tattoos and visual art, and even the fierce warrior blood and personality that would nearly wash away completely in time, like the blood on white beaches, leaving only the white and passive deference, soft hearts and soulful ballads.
Guro Inosanto touched on SO MUCH material in just Saturday alone, that I have written this post to share a little more detail for those that were there but might have missed it, or anyone reading this with an interest in the history and culture that Guro blends so seamlessly with our martial art. I have given at least 1-2 citations for each point, but as always I am certainly capable of mistakes or misinterpretation.
Seminar Notes – History – Saturday, October 19th, 2019
The Ancient "Philippines", or "Land of the Blades" as Guro said it was sometimes called.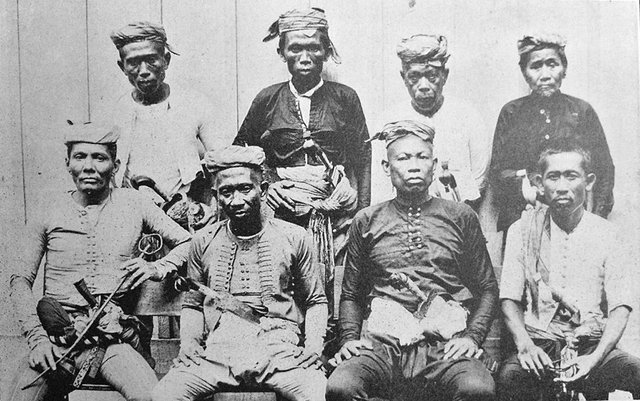 Majapahit Empire
The Majapahit Empire was one of the largest trading and seafaring empires of the region surpassing even the boundaries of Rome, and is considered to be one of the greatest and most powerful empires in the history of Southeast Asia. It is the main source for many of the influences in the Philippines. It was preceeded by the Sri Vijayan Empire, and the Majapahit flag eventually gave rise to the United States flag.
https://countrymadefoods.com/post/176779776633/the-grand-union-flag-is-similar-to-the-british
10 Tribes of the Ancient Philippines
Luzon
Visayas
Mindanao
Moro
Igorot
Mangyan
Palaweño
Suludnon
Negrito
Lumad
https://en.wikipedia.org/wiki/Ethnic_groups_in_the_Philippines
9 Major Influences in the Philippines
Northern European culture through the United States
Southern European culture through Spain
Northern Asian culture through Chinese Christians (expelled from China)
Southern Asian culture through India (part of the Majapahit and Sri Visayan Empires legacy)
Indo-Aryan
Dravidian
Tamils
Mongols
Middle Eastern culture through Persia
Arabic culture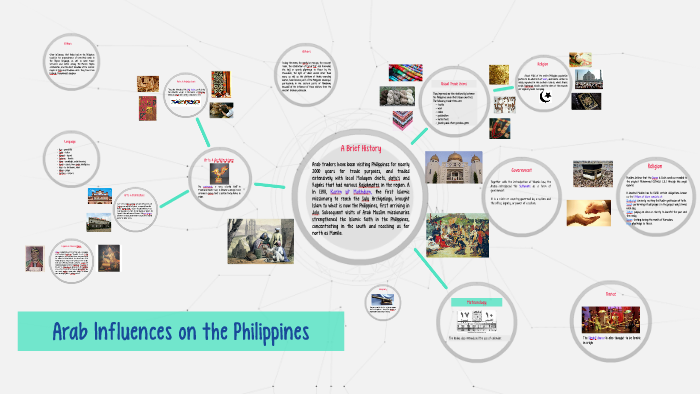 Mexican culture through the Manila Galleons 
Japanese (Christian Japanese)  
Tibet  
Gold in the Ancient Philippines
Guro described Spanish colonizers finding gold "the size of a hen's egg" in the sand, and a recent presenter at our Katipunan Cultural School shared that ancient Filipinos adorned their clothing and homes so much that they were "dripping in gold".
"Of the metals abundance, the Spanish explorers who landed on the islands in the 16th century noted," Pieces of gold, the size of walnuts and eggs, are found by sitting the earth in the island." As gold was plentiful, ancient Filipinos mastered gold working and created splendid works of art that are exquisite demonstrations not only of the skillful."
http://www.artesdelasfilipinas.com/archives/194/ginto-a-golden-heritage-from-our-filipino-ancestor
Figures in Philippine and Filipino American History
Princess Urduja
"Urduja, the Warrior Princess was believed to have existed in 1350-1400 AD in what is now Pangasinan, Philippines. Her name means "rising sun". She was the daughter of a Sultan Lakanpati who lost his sons defending the kingdom's settlements. She was trained in warfare as a child and had expertise in sword fighting, horseback riding, and navigation. She also spoke several dialects and languages. She became the leader of the Kinalakihan (warrior women). She engaged in battle herself, often leading her army of men and women warriors. She led military expeditions to protect her people from pirates and marauders. She never married and ruled alone."
https://www.aswangproject.com/princess-urduja/
Enrique of Malacca
A little-known book on "the greatest ocean voyage in history … a story that changed the way we look at the world and our place in it" presents the tantalizing idea, however, that it was not Ferdinand Magellan but a "Filipino" — or, more properly, a Visayan from the islands off Cebu — who was the first person to circle the globe.
Thanks to Magellan's chief chronicler Antonio Pigafetta (think social media director but with old-fashioned plume and paper), we also know his name — Enrique.
https://www.philstar.com/lifestyle/arts-and-culture/2019/05/20/1919179/cebuano-who-beat-magellan-it#b5KG1RBoXrDdcMIU.99
"For Filipino historians, the relevant part of Magellan's will concerns one of his servants:
"I desire," Magellan states in his will, "that the sum of 30,000 maravedis be paid to Cristobal Robelo, my page. I bequeath this sum unto him for the services he has rendered me and so that he may pray God for my soul. And by this present will and testament, I declare and ordain free of every obligation of captivity and subjection, and slavery, my captured slave, Enrique, mulatto, native of the city of Malacca, aged 26 more or less, that from the day of my death thence forward said Enrique shall be evermore free, exempt and relieved of every obligation of slavery and subjection, that he may act as he wants and thinks fit; and it is my wish that 10,000 maravedis out of my estate be given to him. This manumission I grant because he is a Christian and so that he may pray God for my soul."
In Antonio Pigafetta's account of the expedition, the slave is identified as "Henrique." But in most sources he is known as "Enrique de Malacca," and in English sources, under the now politically incorrect "Henry the Black." Enrique was "enslaved" by Magellan at age 14 sometime in 1511; his pre-Christian name was allegedly "Awang."
From Pigafetta and other sources, we know that Enrique spoke Malay and served as interpreter during the voyage, particularly in Cebu. This has led to the yarn that Enrique was originally from Cebu or the Visayas, that he was captured in a slave-raiding expedition and sold to Magellan in Malacca. Following this line of thought, Enrique is the first Filipino to circumnavigate the world!
https://opinion.inquirer.net/122506/enrique-1st-filipino-to-circumnavigate-the-world#ixzz63SoWQ251
Events in Philippine History
Spanish American War – The war that ended Spanish Colonization in the Philippines
https://en.wikipedia.org/wiki/Spanish%E2%80%93American_War
Macabebe Scouts
Just who were these Macabebe Scouts, or Macabebes as they were sometimes loosely referred to? According to sources, these scouts were originally from an ethnic group or tribe that lived in and "around the town of Macabebe2" in Pampanga. They were likened to the Moros of Mindanao in that they were "regarded as fierce and feared fighters."
https://www.army.mil/article/40345/macabebes_and_moros
Buffalo Soldiers
African American soldiers who shared sports, including boxing to the Filipinos
https://www.nps.gov/prsf/learn/historyculture/the-philippine-insurrectiothe-philippine-war-a-conflict-of-consciencen-a-war-of-controversy.htm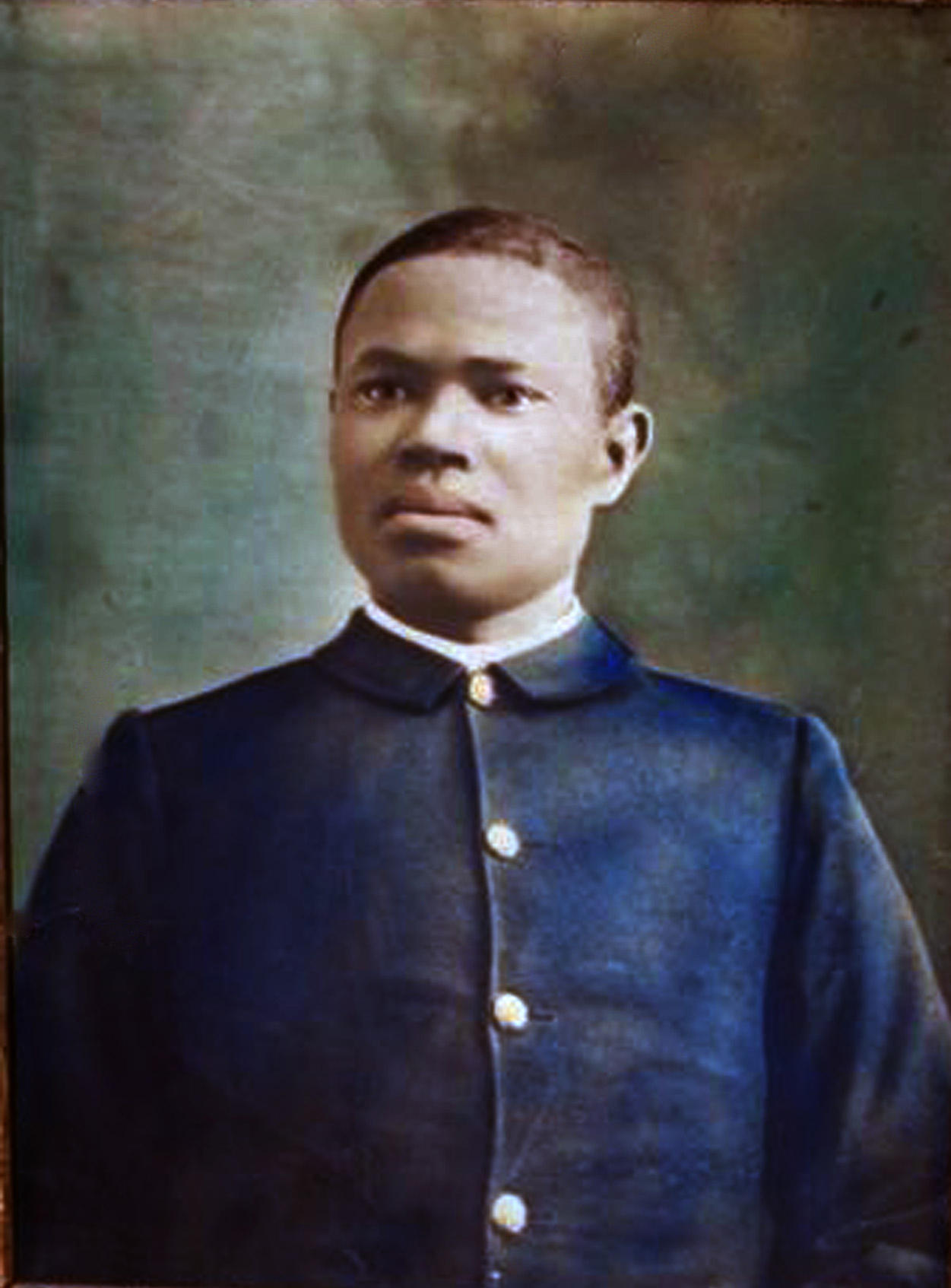 David Fagan, "one of the first Americans to learn [Filipino Martial Arts]"
"In 1899, during a campaign on the island of Luzon to entrap the Filipino revolutionary president Emilio Aguinaldo, a 21-year-old buffalo soldier named David Fagen deserted from the American army. He wasn't homesick. Young Fagen decided to join the Filipino revolutionaries and quickly took up arms against his former countrymen. In time, he became a guerrilla leader of such renown that his Filipino fighters called him 'General Fagen.'"
https://www.zocalopublicsquare.org/2019/04/16/19th-century-african-american-solider-fought-filipino-liberation/ideas/essay/
Leonard Furlong – As Guro said, "like Davey Crockett and Daniel Boone combined"
"Another officer of almost demented courage was Leonard Furlong, who the Moros feared as an almost unearthly being. Furlong actually led a unit of Christian/Moro constabulary men that  would go anywhere, any time to take on anybody. One example of his exploits is given below.
Furlong arrived at Bugasan at daylight on the morning of July 9. He had but six rifles in his party. He called to the inhabitants of the house to surrender, and found, not a few Moros, but a gang of 100 armed bandits who surrounded his small force. In one of the most dramatic hand-to-hand combats of the period, Furlong personally killed six of the Moros, and extricated his men without injury to his force. He personally broke a passage through a wall of krismen as point of that compact group of soldiers who battled hand to hand with the odds ten to one against them. … One of the most striking examples of Furlong's policing activities was his extermination of Kali Pandopatan, the Sultan of Buldung. The Kali had been playing double with the American government, and Furlong, with a dozen Constabulary, had gone to the cotta of the Kali for a conference. Once inside the cotta, he was set upon by more than 400 Moros, armed with barongs. Furlong backed his party into an angle of the walls and was in possession of the field after a terrible hour of slaughter. …"
https://secinfreg.websitetoolbox.com/post/philippine-insurrection-2nd-infantry-5415760
Also, https://baylor-ir.tdl.org/bitstream/handle/2104/5214/M_Parker_masters.pdf?sequence=1&isAllowed=y
United States Educational System in the Philippines
"For almost half a century, the United States governed the Philippines. As a colonial power, the United States pursued policies which it rightfully believed would promote the social and material wellbeing of the Filipino. One such policy was the introduction of the American system of education, and so pervasive and far-reaching was its impact and influence on the life and culture of the Filipino during and after the colonial period that it is generally regarded as the "greatest contribution" of American colonialism in the Philippines."
https://scholarspace.manoa.hawaii.edu/bitstream/10125/47216/EDPVol21%234_7-14.pdf
1st and 2nd Filipino Infantry Regiments, "Bolo Battalions" and "First Special"
http://www.militarymuseum.org/Filipino.html
Filipino Influence in American Culture
Filipino Boxers
https://www.philstar.com/sports/2018/10/20/1861557/how-filipinos-changed-boxing
Maxie "Little Duke" Ducoson, one of Guro's favorite boxers
https://www.gmanetwork.com/news/news/content/145235/bernard-docusen-famed-fil-am-boxer-dies-at-81/story/
http://bakitwhy.com/articles/influence-filipino-martial-arts-western-boxing
Francisco Guilledo aka "Pancho Villa", the first Filipino World Champion
https://www.ringtv.com/123077-pancho-villa-the-original-filipino-icon/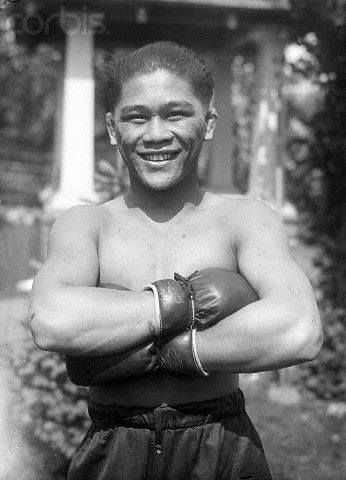 Filipinos in America
Morro Bay – Filipinos landed in "America" in 1587, 33 years before Plymouth Rock
https://www.townandcountry.ph/people/heritage/first-filipinos-in-america-history-a00208-20181130
Historians
William Henry Scott – the author who disputed evidence of Princess Urduja
I have mixed feelings about this guy, but here is a little bit about him:
http://www.philippinestudies.net/files/journals/1/articles/1764/public/1764-3509-1-PB.pdf
Vic Hurley – At one time "Swish of the Kris" and "Jungle Patrol" were required reading for Instructors under Guro Inosanto
Gerald V. (Vic) Hurley (1898–1978) was a record-breaking athlete, adventurer, expert on the Philippine Islands, military officer, and prolific author. His published books include a non-fiction series relating to the Philippine Islands in the first third of the twentieth century, military histories, screenplays, articles and works of fiction.
https://en.wikipedia.org/wiki/Vic_Hurley
Influences on Guro Inosanto
Amos Alonzo Stagg
One of Guro's football coaches as a teenager!
The following is a list of innovations Stagg introduced to American football. Where known, the year of its first use is annotated in parentheses.
Ends-back formation (1890)
Reverse play (1890)
7–2–2 defense (1890)
First indoor game (1891)
First book on football with diagrams (1893; with Minnesota's Henry Williams)
First intersectional game (1894)
center snap (1894)
onside kick (1894)
huddle (1896)
quick kick (1896)
Short punt (1896)
Spiral snap (1896)
line shift (1897)
placement kick (1897; Stagg believed Princeton used it earlier)
lateral pass (1898)[5]
tackling dummy (1899)
unbalanced line (1900)
Notre Dame Box (1905)
varsity letters (1906)
Statue of Liberty play (1908)
uniform numbers (1913)
T formation (contributor)
forward pass (contributor alongside Eddie Cochems and Walter Camp)
man in motion
sleeper play
quarterback keeper
delayed buck
linebacker position
hip pads
numerical designation of plays
padded goalposts
end-around
https://en.wikipedia.org/wiki/Amos_Alonzo_Stagg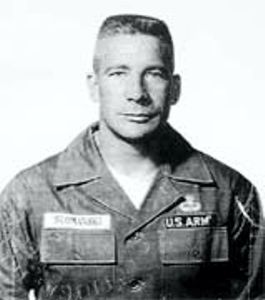 Henry Slomanski
One of Guro's superiors, who influenced him greatly in cross training and mixing martial arts.
https://en.wikipedia.org/wiki/Henry_Slomanski